How to choose the right Manhole Drain Cover
Choosing the right Manhole drain cover can be a daunting task for those that don't deal with them day in and day out. Although they seem to be pretty self-descript, manhole covers come in a variety of dimensions, sizes and materials and not choosing the correct one or not replacing a damaged cover can potentially be detrimental.
Something important to note is that a crack in a Manhole cover, no matter how small can be a serious risk as it can affect the strength of the cover significantly. Therefore, it's important to report or replace a broken manhole cover as soon as possible – all it can take is for someone to step on a cracked manhole cover for them to fall through it and cause damage to themselves.
What is a Manhole Cover?
Essentially a manhole cover is a removable disc that covers access to drainage and sewer systems. Wherever you are it's likely that you will never be far from a manhole cover. Most commonly found on driveways, pavements, roads, loading bays and even docks and airports - when you start to look for them you'll realise just how many manhole covers there are!
Measuring for the correct Manhole Cover size
It's important that when measuring for a manhole cover you measure the correct dimensions. The manhole cover needs to sit securely over the hole you are covering, so you need to measure the inside dimensions of the hole from brick to brick and not the size of the cover that you are replacing (top tip: measure in mm to be as accurate as possible).
Ductile Iron, Galvanised Steel or Polypropylene?
Cast & Ductile Iron Manhole Covers
Strong and resilient Cast Iron and Ductile Iron manhole covers typically carry a maximum weight load of 40 tonnes and can generally be found on main roads and areas that get high traffic such as public car parks.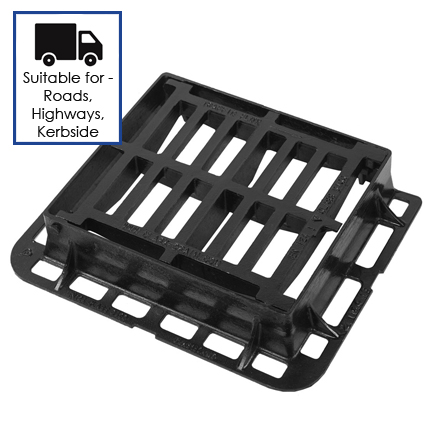 Galvanised Steel Manhole Covers
Lightweight and easy to install, a galvanised steel manhole cover is surprisingly strong, typically being able to manage up to 17 tonnes of weight making them ideal for domestic driveways with family cars, vans and 4X4's.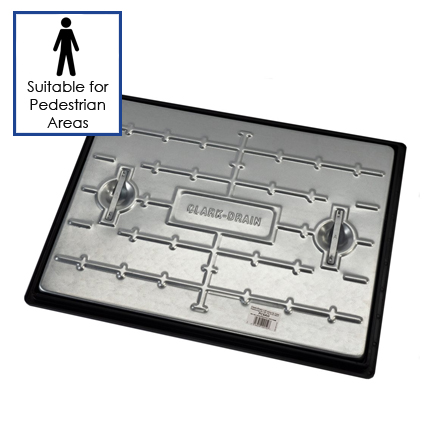 Recessed Manhole Covers
Recessed manhole covers are ideal where installers need to match the driveway or patio landscaping. The recess allows for standard block paving or paving slabs to be laid using a depth of up to 60mm. The Manhole cover then blends in to its environment.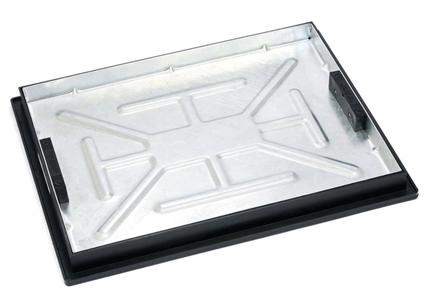 Polypropylene (plastic)
Typically used where weight bearing would be 'light duty' (up to load class A15 / 1.5 tonnes) Polypropylene manhole covers are generally found in pedestrian only or domestic driveways.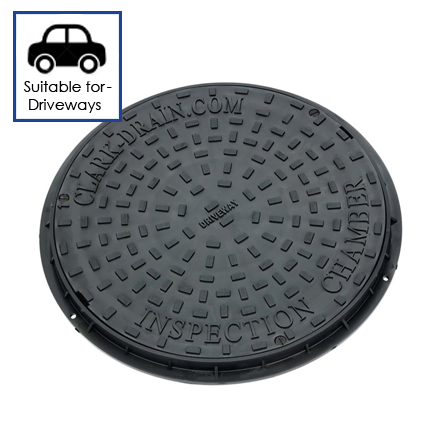 When choosing the material of your manhole cover, it's important that you consider the weight bearing that is required, the choice of material is really up to you! If you are unsure what weight load is required – ALWAYS over estimate and never underspec on the replacement cover because it is cheaper – someone may get hurt!!
Shop our range of Manhole covers today, or for further help or advice on what manhole cover is right for your project simply call us on 0330 123 1884 or email us on sales@drainageonline.co.uk.