New Look, same Great Service!
Welcome to the new DrainageOnline.co.uk, the specialist online retailer of above and below ground drainage products.
For those that weren't aware, DrainageOnline.co.uk was previously part of the SIG group, but following an acquisition of a division within SIG in August 2017, the hugely successful site transferred to GAP Ltd (General All Purpose Plastics) who are one of the largest independent manufacturers, stockists and distributors of PVC-U building products.
The acquisition is great news for Drainage Online as it means we get access to a wider range of specialist products used in both above and below ground drainage, from industry leading manufacturers.
Drainageonline.co.uk has benefited from a fresh new look, making it easier for you, our customers to order; whether that be at home on a desktop PC or whilst you're on the go or on site and need to order on your mobile or tablet quickly. It really has never been easier to order everything from Cast Iron or Aluminium guttering, to underground drainage and rainwater storage tanks.
We are continuing to stock and sell all of our best-selling suppliers of guttering including Marley, FloPlast, Hargreaves, Brett Martin and many more, along with our other product ranges including Underground drainage from Flexseal, Clark Drain, and a host of other suppliers and Storage tanks including septic and sewage tanks from Kingspan.

Drainage Online will continue to run from Cambridgeshire with the same great service that you have always received. With over 25 years' experience in all things above and below ground drainage our team are always happy to help, whether that be fitting or compatibility advice, we understand that to some drainage and guttering systems can be somewhat daunting so if you're in doubt, please call us on 0330 123 1884 or email us at sales@drainageonline.co.uk!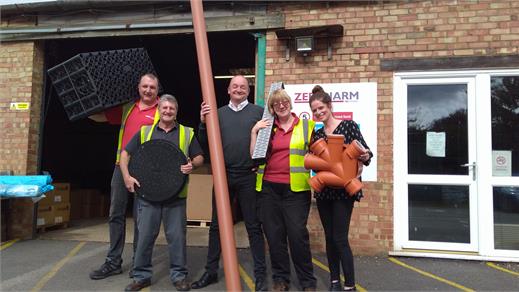 Whilst we understand that some of our customers need help and advice, we also know that a lot of you are experienced tradesmen so If you're confident and know what you need you can order online it at Drainageonline.co.uk.
Happy shopping. Don't forget to rate us on Trust Pilot too!
Thank you for your custom.
Drainage Online Team